Our Company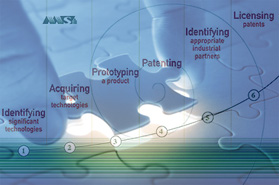 Technology solutions that shape the future are those with the greatest potential to improve the way we live and work and the greatest potential for commercial success. Large companies rarely conceive these technologies. Rather, they are more often the product of visionary inventors or small companies working intensely, with a strong sense of purpose, dedication and cooperation people who want to make a difference in the world through their work. Manhattan Scientifics, Inc. (MHTX) advances technologies with potential world-changing impact to the threshold of commercialization by following these principles of purpose, dedication and cooperation. With highly skilled scientific and engineering expertise, resourceful, experienced management, and strategic alliances Manhattan Scientifics is working to bring technology solutions that shape the future into the commercial marketplace today.
Our investment philosophy is defined by our desire to help build innovative companies with exceptional potential. We emphasize novel technologies with commercial potential in the nano-medicine space with the potential to be disruptive and the ability to establish sustainable businesses. We are patient capital with experienced business-building help-mates who bring the perspective of merchant-bankers not venture capitalists. Our unique approach to assist scientists to commercialize their work is by providing a forum within which the commercialization process is fostered through partnerships with Fortune 1000 companies (or larger). In so doing, the scientists and engineers create personal success and wealth on an accelerated basis by virtue of ownership of publicly traded Manhattan Scientifics shares. Moreover, modeling after RCA's Sarnoff Laboratory and Ford Motor Company theme, Manhattan Scientifics' scientist partners are encouraged to continue to grow the Company and shareholder value through continuation of research enhancing the on-going commercialization process and the underlying science. There is great joy for a creative scientist seeing one's life's work emerge as product-in-the-market.
In 1998 Manhattan Scientifics, Inc. (the Company) became a publicly held company to provide capital for MicroFuel Cell and holographic data storage research and development. Since then the Company has acquired two more technologies and retains a significant interest in an Internet technology company. Manhattan Scientifics remains diligent in its search for promising, innovative patented technologies and retains a close association with the scientific research community at Los Alamos and Sandia National Laboratories, two of the most prestigious national laboratories in the United States.
Currently, the Company is developing the following patented and patent pending technologies:
Manhattan Scientifics' researchers and engineers are developing techniques to make a new generation of metals that can be twice as strong as conventional metals. These new "nanostructured" variations of familiar steel, aluminum, copper, and other families of metals will enable significant weight savings in airplanes, automobiles, and virtually any other metal product. Doubling strength means that only one pound of these ultra strong metals is needed do the same job as two pounds of regular metals. MHTX believes this will result in a reduction in the consumption of both materials, energy and the resources used to produce them: a virtuous circle of less consumption. In other words, MHTX is offering a solution to concerns about mounting strain on the globe's natural resources.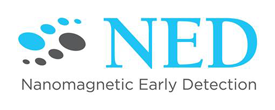 Manhattan Scientifics acquired the exclusive commercial rights (manufacturing and marketing) to Edward R. Flynn's (president and CEO of Senior Scientific, LLC) patents and IP in the emerging field of nano medicine; specifically Dr. Flynn's work in biomagnetic detection of cancer and other diseases through magnetic field sensors. These sensors make it possible to identify and image small clusters of cancer cells substantially increasing the sensitivity for finding cancer at an earlier stage than is currently available, and without the use of ionizing radiation or large magnetic fields. The biomagnetic sensor method is applicable to breast, ovarian, leukemia, prostate, melanoma, and other cancers. Dr. Flynn's research has been funded by the National Institute of Health (NIH). Management intends to identify one or more appropriate Fortune/500 industrial partners in the Big Pharma group to bring product to the market under royalty bearing licenses.
For more information please visit the Senior Scientific' website at: http://www.seniorscientific.com/